Compassion It's Mission
Compassion It's mission is to inspire daily compassionate actions and attitudes. We envision a world where compassion is practiced by every person, for every person, on every day.
About Us
Compassion It is a 501(c)3 nonprofit organization and global movement whose mission is to inspire daily compassionate actions and attitudes. We envision a world where compassion is practiced by every person, for every person, on every day.
Through our educational trainings and tangible tools, we are empowering individuals and organizations to make compassion a priority.
San Diego-based Sara Schairer and Chicago-based Burrell Poe are both Stanford-trained compassion facilitators. Our team also includes many wonderful and talented volunteers from around the world.
Visit our blog to learn more about the work we do and the various audiences we serve.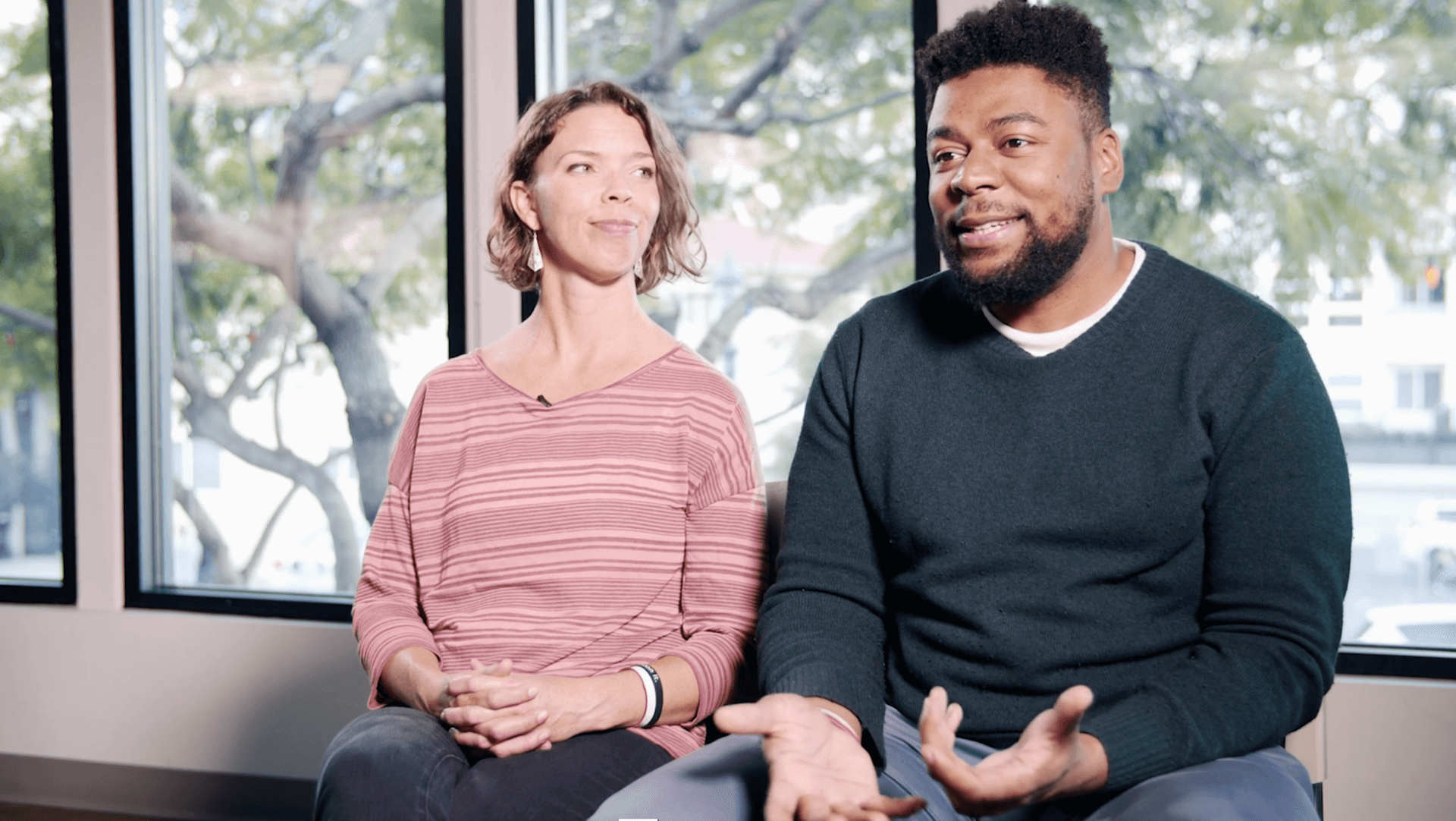 What is Compassion?
According to the Merriam-Webster Dictionary, compassion is a "sympathetic consciousness of others' distress together with a desire to alleviate it." In other words, you recognize that someone is suffering, and you try to help.
At its Latin roots, compassion means "to suffer with." When you are compassionate, you are able to be present with suffering without getting overwhelmed.

Keep in mind that you often cannot see outward signs of suffering and distress. Nearly every person on the planet is worried about something or someone and struggles to find peace. It's safe to assume that most people are suffering in some way, therefore everyone is a candidate for your compassion.
Empathy Plus Action
Here's another way of looking at compassion. It's empathy plus action. Throughout your daily interactions, try putting yourself in another's shoes. Then think, "What can I do to help this person?" Often, a simple smile can make a big impact!
Here are a few examples of what compassion looks like:
Smiling at a stranger

Giving someone the benefit of the doubt

Sending a "thinking of you" message to a friend going through a tough time

Having SELF-compassion and not beating yourself up for imperfection

Simply being fully present with a friend
Countless scientific studies indicate that compassion doesn't merely help those who receive the compassion. Practicing compassion makes us happier and healthier. It strengthens relationships, creates communities and fosters world peace.
In the summer of 2008, Compassion It Founder Sara Schairer experienced intense suffering. As a stay-at-home mom to her 18-month-old daughter, Sara's picture-perfect life had suddenly turned upside down. She was faced with an unwanted divorce that left her devastated, depressed, searching for a job...and searching for direction.
Fortunately, Sara stumbled upon an "Ellen" episode that changed her life. Ellen was interviewing Wayne Dyer, and he said that compassion was the most important lesson to teach our children. It could solve the problem of hunger, create world peace, and much, much more.
Sara could not stop thinking about compassion and its power. The word 'compassionate' became "compassion it" in her brain that day, and she knew that she was on to something. Compassion was now a verb...an ACTION.
She began using that phrase in her own life and found that when she "compassioned it" during her daily interactions, she had the best outcomes. It took over three years before Sara felt courageous and motivated enough to start sharing her idea with more than just close friends and family. Once she did, the idea started taking shape. Thanks to the help and brilliant work of many friends, Compassion It gained momentum.
To further fuel her fire, Sara was accepted into the year-long Compassion Cultivation Training (CCT) teacher-training program through Stanford University's Center for Compassion and Altruism Research and Education (CCARE). During her training at Stanford, she learned about the science and philosophical perspectives of compassion from leaders in the field.
Sara is committed to reaching as many people as possible with this simple two-word message, and she believes that "compassion it" is not just a play on words. It's an action and a choice. 'Compassion it' is a way of life.
Meet the Compassion It Team
Sara Schairer is the founder and executive director of Compassion It®, a nonprofit organization and global social movement whose mission is to inspire daily compassionate actions and attitudes.
A facilitator of the Compassion Cultivation Training® (CCT) course developed at Stanford University, Sara leads trainings for audiences of all walks of life, from corporate executives to inmates at correctional facilities. She led compassion trainings in Africa sponsored by the Botswana Ministries of Health and Education and spent a week at a Rwandan refugee camp helping unleash compassion within its heath care system.
Sara is a contributing author to the book The Neuroscience of Learning and Development: Enhancing Creativity, Compassion, Critical Thinking and Peace in Education, and writes for Deepak Chopra's Center for Wellbeing website.
Sara gives talks and leads experiential workshops on self-compassion, burnout prevention, mindfulness, and compassion. She also created the one-of-a-kind reversible Compassion It wristband that prompts compassionate actions on six continents, 50+ countries and all 50 states.
Watch Sara's 30 minute talk about how Compassion can revolutionize our world.
Burrell Poe is a U.S. Army Veteran from Chicago and is a Stanford-certified compassion facilitator. He is passionate about issues of social justice, works as a nonviolence trainer in Chicago, and is dedicated to developing actionable tools for peace building, forgiveness, compassion, and reconciliation in locations around the world.
He is an experienced facilitator with a demonstrated history of working in the civic space.