As a nonprofit organization and social movement, our mission is to inspire
compassionate actions and attitudes.
Compassion It Products
Compassion It Wristbands
Experience what happens when you make compassion a priority every day. Our reversible wristband is a visual reminder to practice compassion. Flip it from one side to the other when you 'compassion it.' They come in pairs so that you "wear one, share one."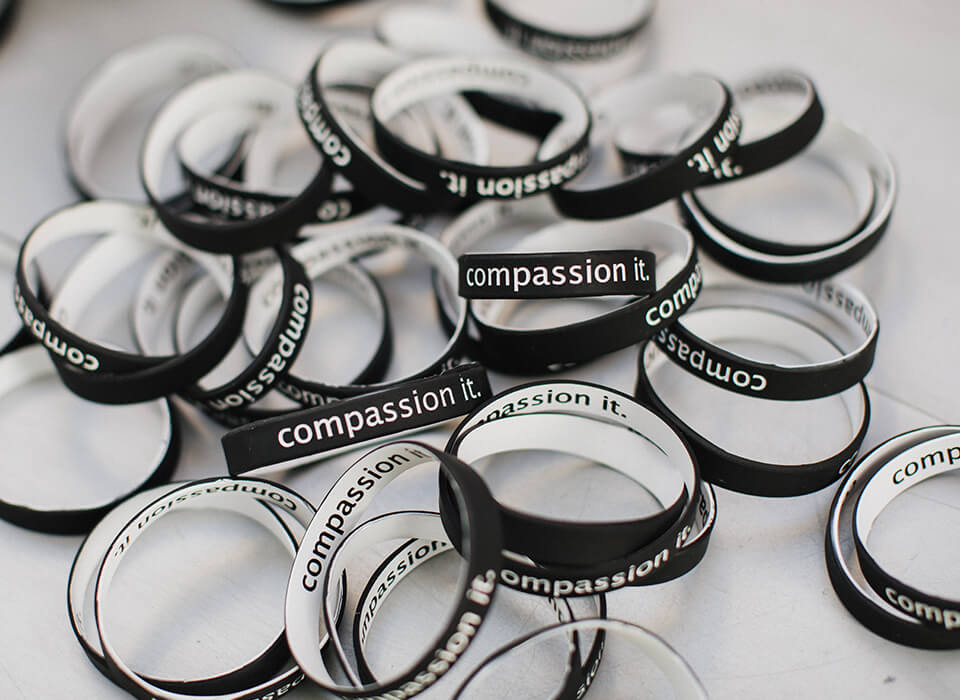 Global Impact
Wristbands in the world creating
Compassionate Actions: