As a nonprofit organization and social movement, our mission is to inspire
compassionate actions and attitudes.
Compassion means that we care, and we stand up for what is right.
We are committed to supporting the Black Lives Matter movement and pledge to do our part to end the oppression of and discrimination against Black Lives.
We may not always know the best actions to take, but we WILL take action and we will admit when we are wrong and learn from our mistakes. 
Compassion It Products
Compassion It Wristbands
Experience what happens when you make compassion a priority every day. Our reversible wristband is a visual reminder to practice compassion. Flip it from one side to the other when you 'compassion it.' They come in pairs so that you "wear one, share one."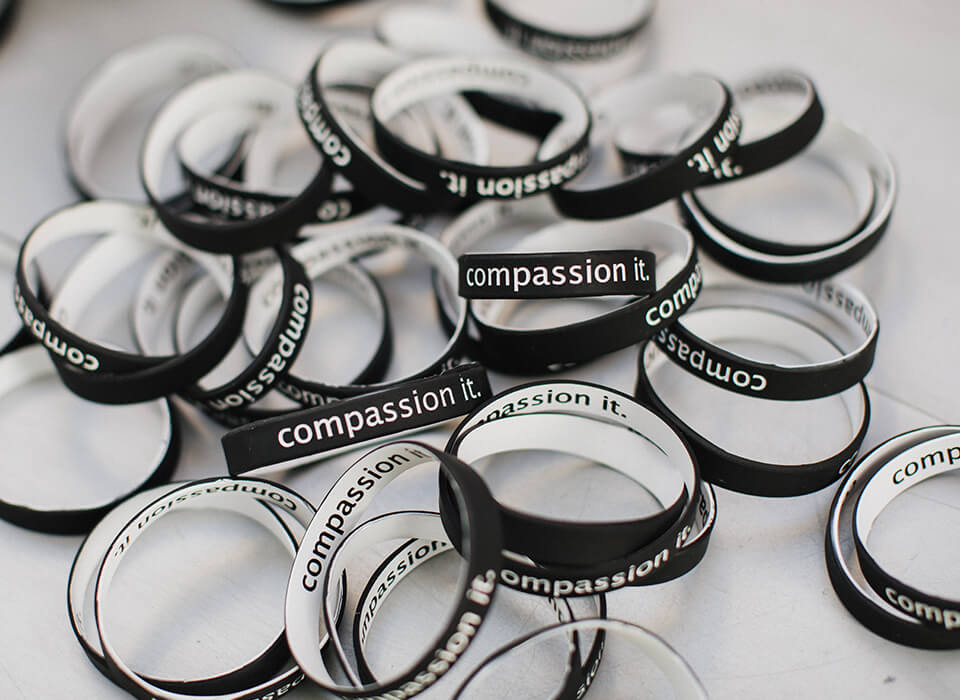 Global Impact
Wristbands in the world creating
Compassionate Actions: